Innovative Technology Solutions For Independent Grocers
G.O.T. Systems offers solutions to solve various challenges faced by Independent Grocers, Meat Markets, and similar retailers. Our solutions are the complete answer to your problem, combining both hardware and software into a pay-as-you-go package, without entering into binding contracts or incurring significant start-up costs. Get the technologies that, until now, have been available only for the big national chains. Implement quickly with minimal setup and training time. Improve your image and your bottom line at the same time!
Some Of The Retailers G.O.T. Proudly Calls "Customers"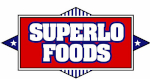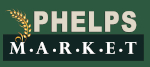 Products
G.O.T. serves U.S. Independent Retail Grocers with a variety of programs.
Check us out on Episode 39 of the Grocer Pod Podcast!
Listen in as our COO Jan Sokol and AWG President and CEO David Smith discuss our new product lineup and how we can help AWG members save money.
Testimonials
"G.O.T. has been a GREAT tool in helping us run our large group of stores."
"I was able to use G.O.T. to start tracking my shrink and see what my stores have been throwing away. My shrink has dropped 8% since I started tracking it."
"I was inspected by the USDA for grind logs and how we get our meat. The inspector was extremely impressed with the G.O.T. system and said we are more advanced then bigger chains. Said everything looks great."
"The USDA stopped by one of our stores yesterday and did a grind log inspection. After reviewing the log book, looking at the product that we currently use in the cooler, and discussing exactly how we go about our daily routine, she gave the store a #1 rating. She said it was the best she had seen. Thanks for helping us get on the program in a timely manner and for showing us how to be in compliance."
"The printer works great and easy to use. The customers have caught onto the new markdown tags and we have little shrink involved."